Land Clearing
Free Estimates
100% Satisfaction Guaranteed
Industry-Standard Equipment
Reliable Service
Competitive Rates
Locally-Owned Company
GET A FREE ESTIMATE
Sustainable Land Clearing in Southern MD & Northern VA
Our Southern Maryland land clearing services are sustainable and environmentally friendly. We provide both clear-cutting and selective cutting depending on the situation. Sometimes one technique is better than the other for the environment and the landowners' long-term land maintenance goals. Whatever we do, we strongly adhere to Maryland's Best Management Practices (BMP) for the forestry industry and do all we can to keep strict safety procedures in place to protect you as the landowner and our employees.
Call us to learn more about how we keep our forestry services safe for the environment. We serve St Mary's, Charles, Calvert, and PG County, and all of the metro Washington D.C. area.
What Does Land Clearing Involve?
This process involves more than just removing trees from timberlands. It also involves surveying; removing stumps, brush, vegetation, and sometimes even roots buried deep in the soil (this is called grubbing); and pioneer ploughing.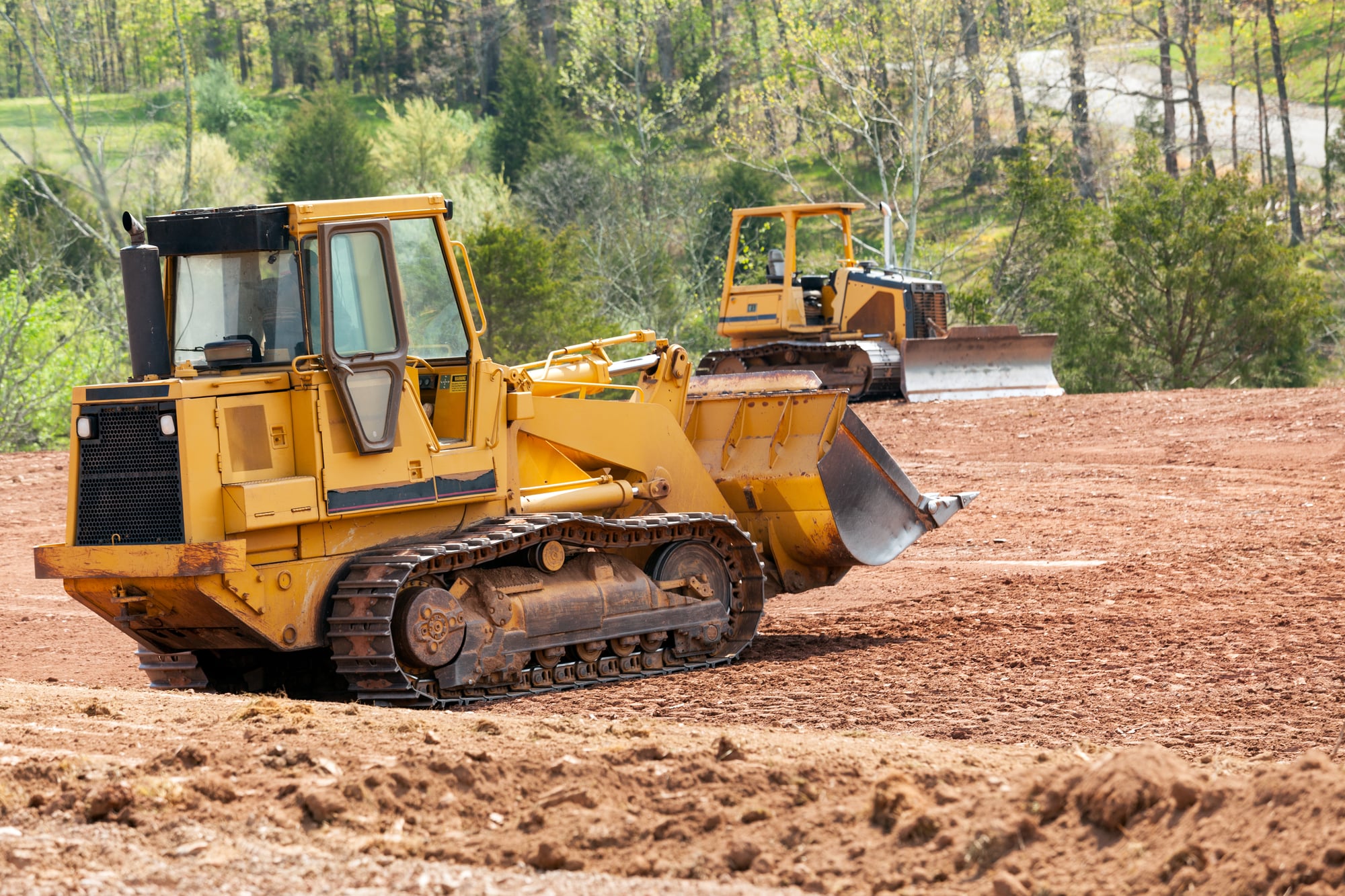 This is necessary to prepare a lot for construction projects, promote healthy and new tree growth, benefit the ecology of the area, and improve the overall safety of the forest for nearby neighborhoods, just to name a few reasons. In fact, there are several benefits that many aren't aware of!
Benefits of Land Clearing
Promotes Responsible Use of Land
We don't clear just any lot. If we determine that an area of woodlands is uninhabitable and can be used more responsibly, then clear-cutting is beneficial and allows the area to be used for residential or commercial purposes. The wood that's removed can then be used for useful purposes such as firewood!
Promotes Forest Health
Removing decaying or diseased trees and vegetation protects the entire forest and promotes healthy tree growth. This provides more shelter and food for forest critters in the long run.
Boosts Soil Health
Woodlands that are overgrown tend to have more weeds and harmful plants, which results in unhealthy soil. We can help keep these areas maintained for long-term benefit.
Lowers the Fire Hazard
Overgrown forests with a lot of dead trees have a high fire risk, making the area dangerous for not only the wildlife but also nearby residents. Clearing out the decaying trees and weeds helps lower this risk.
Raises the Value of Land
When a plot doesn't have dead trees and overgrown shrubs, it looks good and has greater value.
Why Choose Us?
We care about the environment and never strip the land entirely. This can be damaging to the environment and ecology. When we clear a lot, we determine the best technique, either clear-cutting or selective cutting, and keep communication with you as the landowner open and honest.
A professional company that does what they say they're going to do which is hard to find these days.
Our Service Areas:
St. Mary's City
Waldorf
Chesapeake Beach
Lusby
Bowie
Annapolis
Upper Marlboro
Deale
California
Washington, DC
And more!