Firewood Delivery
Free Estimates
100% Satisfaction Guaranteed
Industry-Standard Equipment
Reliable Service
Competitive Rates
Locally-Owned Company
GET A FREE ESTIMATE
Firewood Company in Southern Maryland
Stay warm this winter with our local firewood delivery service! We deliver to all of Southern Maryland including PG, Charles, Anne Arundel, Calvert, and St. Mary's County.
Get quality hardwood that will keep your house heated all through the day and night. We offer a guarantee on all of our wood. From when we harvest the timber to when we deliver it to your home, our mission is to provide quality products and service.
The trees we harvest are alive and healthy. Alternative firewood companies often specialize in tree removal and are trained to remove unhealthy, decaying trees that pose a risk to you and your property. While you can burn rotting wood, it's not recommended since it contains a lot of moisture and therefore provides limited heat and causes creosote build-up which is damaging to your chimney.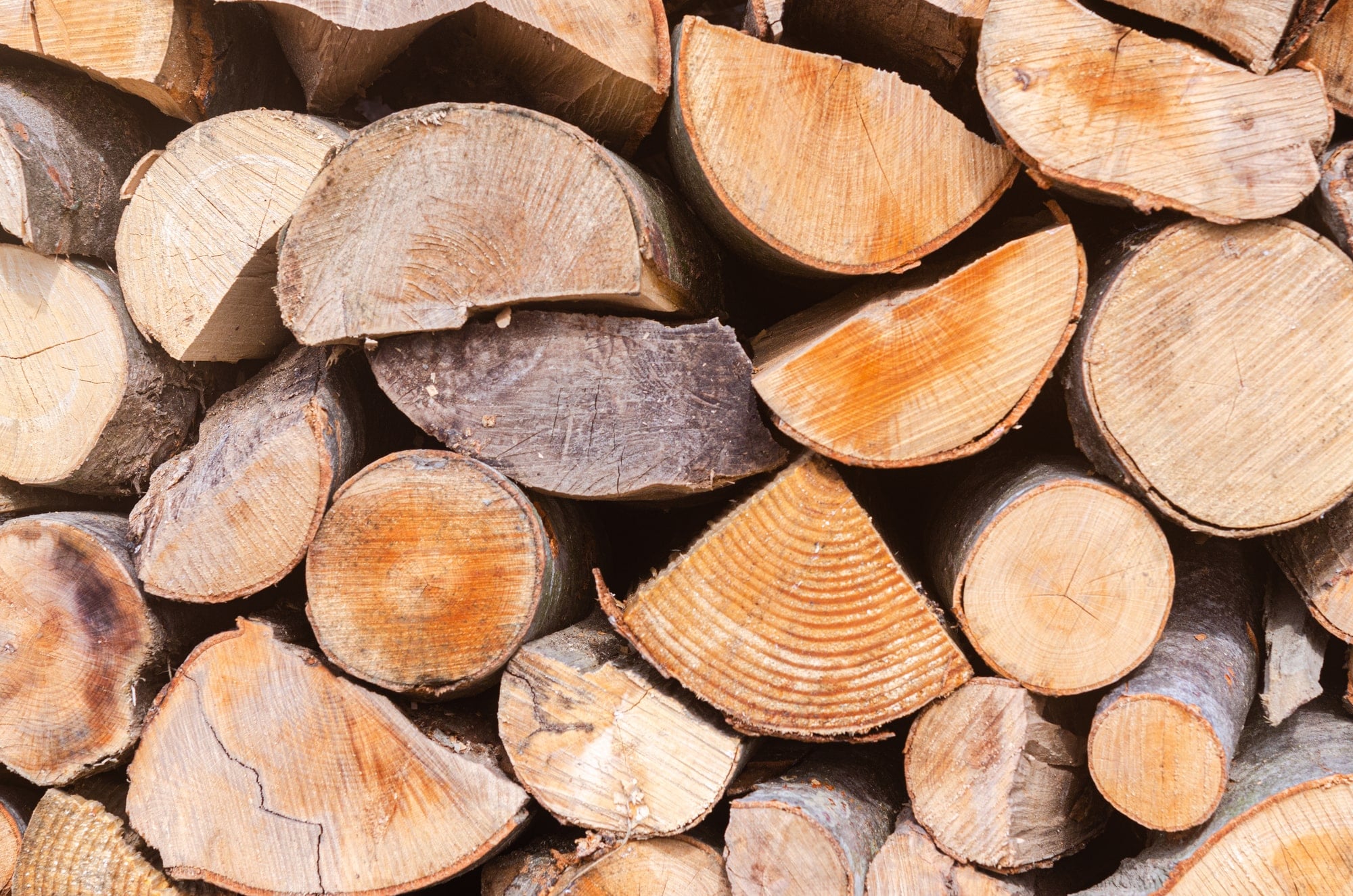 Hire a professional firewood company so that you receive quality hardwood this winter! Call us to get a free estimate on all delivery services.
Residential Firewood
We're happy to serve our fellow neighbors throughout the SOMD area. Whether you have a wood-burning stove, a chiminea and open fireplace, a pizza oven, or a fire pit, we can help. Cozy up next to the fireplace or enjoy a bonfire outside with our quality hardwood, which is properly seasoned and dried for optimal burning conditions.
Commercial Firewood
Our team also provides cords of hardwood to local restaurants! Not only will we deliver but we'll stack it for you. We offer this to our residential customers as well. Give us a call to learn more about our customer satisfaction guarantee.
A Complete Guide to Proper Firewood Burning
Only Buy Hardwood With High BTUs
What is BTU and why is it important? BTU stands for British Thermal Units and defines how much heat kindling produces when it's burned. With Maryland's cold, snowy winters, you want good-quality logs. When you hire us, you'll receive hardwoods that burn long through the night and give you more BTUs for the same area of your cord. This means more for your money and a better value for you. Don't shop on price alone. Shop on quality and shop with a guarantee.
Select From Healthy, Living Trees
Burning rotting logs is not recommended as they do not provide as much heat and can damage your chimney. They also may smoke more since they contain more moisture.
Be Careful of Poison Ivy
This may be an obvious one, but we get this question from some. It is never safe to burn logs, inside or outside, that have poison ivy, poison sumac, or poison oak growing on them. This can cause severe respiratory issues and allergic reactions!
The Best Wood to Burn
The tree species that offer the longest burn time and have the least sap are hardwoods including maple, oak, birch, ash, cherry, and black walnut just to name a few.
Burn Seasoned Wood
For the best burning conditions, only burn seasoned logs that have had time to thoroughly dry. Freshly-cut wood is called green or wet wood and it not only smokes a lot but produces a lot of creosote in the chimney due to its high moisture content.
How to Season it
Our wood is kiln-dried so that it burns longer and gives you the most for your money. You can also season wood yourself by storing it in a cool, dry space for at least six months before burning it. Learn more here.
Why Choose Us?
What sets us apart from other companies? We guarantee full cords. Stack and measure them and if they don't measure up, we'll give you a refund of the difference. No other Southern Maryland company in the industry offers this guarantee. We want you to be happy, and we wish to earn your business for the long haul. Simply call us within 24 hours of delivery if we don't measure up. That's our guarantee to you. Give us a call!
I personally know how much hard work and dedication is put into giving their customers a high quality product, and great service. I burn Firewood daily as a main heating source for our home, so Quality definitely matters!!
Our Service Areas:
Waldorf

La Plata

Mechanicsville

Indian Head

Fort Washington

Washington DC

Lexington Park

Lusby

Prince Frederick

Dunkirk

Huntingtown

Solomons Island

And more!